Top Places to Getaway from Mumbai

CHECK AVAILABILITY OF HOTEL ROOMS IN INDIA
Hotels in Mumbai | Hotels in Pune | Hotels in Aurangabad | Hotels in Lonavala | Hotel in Nagpur | Hotel Resort in Goa | Hotel in Kolkata | Hotel in Rajasthan | Hotels in Punjab | Hotel in Delhi | Hotel in Orissa | Resort near and around Mumbai | Hotels in India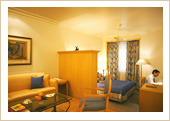 Stayingat luxury hotel chains of Five Star Hotels are designed with best facilities, expectations of class service and lavish amenities. Stay at these hotels and enjoy the luxury of deluxe rooms and suits filled with sophisticated amusements,round the clock room services with full time security vigilance. Five star hotels at the above destinations are committed to make your visit to the City of Mumbai, Pune and Goa worth the whiles. Top Places to Getaway near and around Mumbai for weekdays on short trips and Long weekends

Daman and Diu is a small and still beautiful, striking and mesmerizing paradise, surrounded by Gujrat. It is famous for its beaches and liquor. It is known for its twin forts the Moti Daman and the Nani Daman allures visitors to its clam, serene and picturesque beaches.

Ajanta Ellora Caves The gateway to the World Heritage Sites of Ajanta and Ellora, Aurangabad is named after the Mughal emperor, Aurangzeb. The city offers visitors all the modern comforts and amenities. There are several luxury and budget hotels, not forgeting the shopping centres for beautiful sarees.

Khandala is about 3 hours away from Mumbai and an hour away from Pune, providing a convenient weekend holiday in the hills. Nestled at an altitude of 625 meters, it sits pretty on the western slopes of the Sahyadri mountain range. Gifted with abundant natural beauty, Khandala offers beautiful green environs and draws in travelers from near and far.

Kolhapur is a very ancient city, famous for its food, headwear, footwear, jewellery. It is situated on the banks of river Panchganga and provides the location for the Mahalakshmi Temple. Kolhpaur is known for its delicious Kolhapuri mutton (goat) curries, and above all wonderful people who are well known for their hospitality.

Mahabaleshwar is an evergreen plateau with beautiful long and wide roads here you can go horse riding through the forest. The word 'Mahabaleshwar' is Sanskrit word that means 'God of Great Power'. Mahabaleshwar is pretty famous for its strawberries. Bulbul is a famous bird found everywhere in the plateau. This is also a popular holiday destination and honeymoon spot

Panchgani a famous hill station near Pune city. Paragliding is a popular sport tourists can enjoy in Panchgani. The town got its name, 'Panchgani', as it comprises of five villages. Panchgani which is a modern hill station with an excellent climate, lush greenery and scenic beauty. Panchgani - Mahabaleshwar are a popular weekend getaway for the residents of Mumbai, an ideal place to spend some time with family and friends,

Matheran looks enchanting. One can have a feel of walk in the clouds during the rains of Matheran. Matheran is famous for walking sticks known as "Matheran sticks" and deer leather footwear. Honey and chikki from Matheran are also well famous.

Lonavala Located between Mumbai and Pune, on the slopes of the Sahyadri hills, lies the quaint town of Lonavala. The charming little place is set amid green grasslands, milky waterfalls, tranquil hills, cool winds, magnificent forts and a charming little town.

Amboli The hill station of Amboli is located at an altitude of 690 m in the Sindhudurg district of Maharashtra. If you are in pursuit of peace and solitude, in splendid isolation with your family, visit Amboli. Amboli has a cool climate, a welcome respite during summer.

Nashik Home to many vineyards, Nasik is just a 4 hour drive away from Mumbai approx 200 Kms. Nashik today is known as the wine capital of India. If you are visiting Nasik, a wine tasting session is a must.

Panvel is also known as the gateway of the Konkan region. Between Penbarapada and Panvel, lies the Karnala Fort. At the bottom of the Fort is the bird sanctuary. Karnala is 65 kms away from Mumbai.

Dapoli Murud The picturesque Konkan region is home to Dapoli also known as 'Mahabaleshwar of Konkan'. Dapoli is now looked upon as the main town to small villages such as Anjarle, Harnai, Karde, Murud, Ladghar, etc. Besides various tourist spots, the fishing village also gives you an opportunity to spot dolphins.

Gorai-Manori A favourite destination among many Mumbaities, these two beaches make a perfect weekend getaway for those who just want to rest without indulging in any kind of activities.

Karnala is popular amongst naturalists, picnickers from Mumbai and those into simple treks. The small climb to the Karnala Fort from the bird sanctuary is extremely enjoyable during Monsoons, especially early monsoons.

Ratnagiri city is famous for beautiful beaches, lush greenery, Fisheries, Rice, coconuts and not forgetting the king of Mangoes - Delicious golden Happus (Alphonso) mangoes. Ratnagiri has nine tahsils (taluka); Chiplun, Dapoli, Guhagar, Khed, Lanja, Mandangad, Ratnagiri, Rajapur and Sangameshwar.

Pune is one of the most famous and the second largest city of Maharashtra in India. Pune is also famous for its night life. There are dabhas, bars, pubs, discos, lounge, jazz and opera theaters with wine, adding colours to its night life.

Book Hotel

Holidays thoughtfully created and wrapped in the finest of deals for experiences to last a lifetime. Browse by Destination to refine your search...